Mission Statement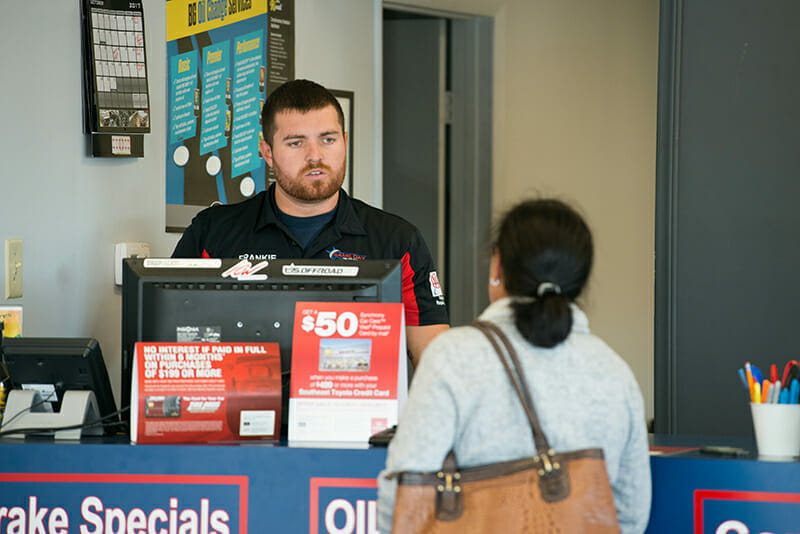 Same Day Auto Repair's Principal belief is to provide you with an EXCELLENT JOB AT A FAIR PRICE– giving you the BEST VALUE for your money spent!
Our Integrity has kept over 40,000 customers in the last 14 years on the road and HAPPY!
We use only HIGH QUALITY PARTS- this insures a top quality job so we can complete the repair RIGHT THE FIRST TIME.
We go out of our way to get you on your way– when we say SAME DAY SERVICE— WE MEAN IT!!!
We are a "AAA APROVED REPAIR FACILITY"
We understand that your vehicle is one of life's main tools. If one is broken your life schedule is interrupted. It may be the inability to get to work or you may not be able to get the kids from school. We feel we can remedy these situations. The next time you have life interruptions due to vehicle troubles give us a call. From bumper to bumper we can repair your vehicles. We promise the job will be done right and done right away.