Oil Changes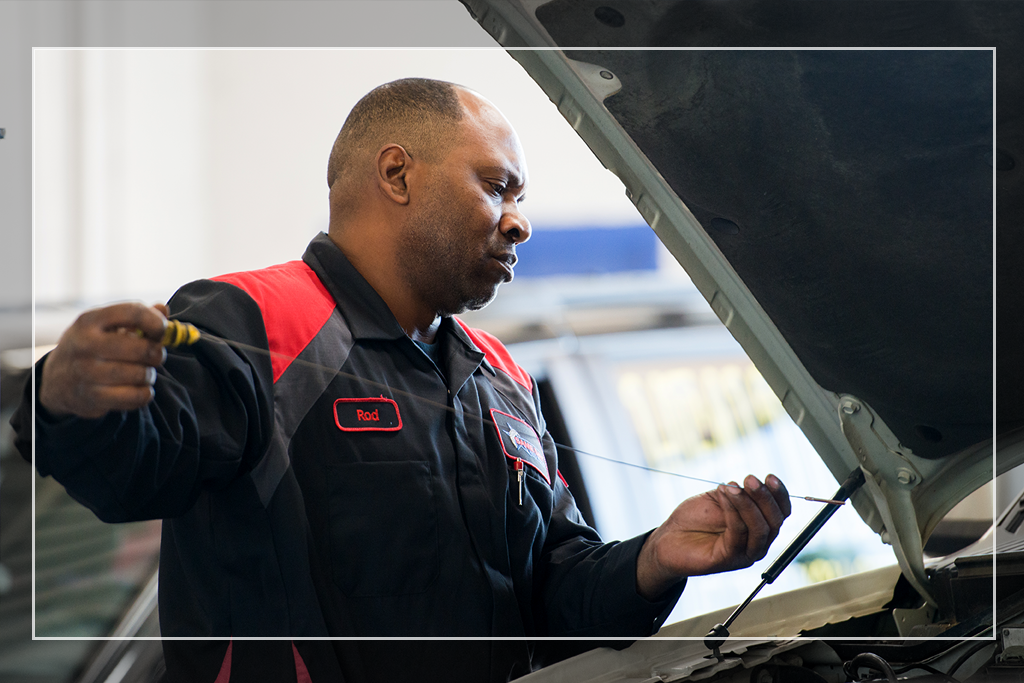 OIl changes are a crucial part of keeping your car in great shape so it can live as long as possible. More than just changing your oil, an oil change is a great opportunity to spot potential issues before they cripple your car.
Depending on your car manufacturer's guidelines, you may need oil changes every 3,000-10,000 miles or every 3 to 12 months. Get in, out, and on your way with a quick oil change from Same Day Auto.
The Importance of Regular Oil Changes
Low, dirty, or old oil can cause all sorts of problems for your car's engine and performance. Here are some reasons why it's crucial to get oil changes as often as your vehicle's manufacturer recommends:
Longer engine life: Making sure your engine is always lubricated with oil that isn't dirty or full of sludge can help improve your engine's lifespan, potentially staving off expensive repairs.
Lubricates your engine: Your vehicle's engine needs lubricant to run smoothly, and that lubricant is oil. Without enough oil, or with old oil, your engine won't get enough lubrication, which can lead to big problems and expensive repairs.
Improved gas mileage: Nobody wants to spend more money on gas than necessary. Regular oil changes can help improve your car's fuel economy and reduce trips to the pump.
Fast Tulsa Oil Changes
Why should your vehicle spend all day at the dealership for a simple oil change? At Same Day Auto in Tulsa, OK, we get you in, out, and back on the road quickly and safely. Our Hassle-Free Pledge also means we'll make the experience as smooth as possible.
To schedule an appointment at one of our 6 Tulsa locations, find your nearest location and give them a call. Our professional technicians will handle your oil change efficiently and save you time.