Tires for Your Truck, SUV, or Car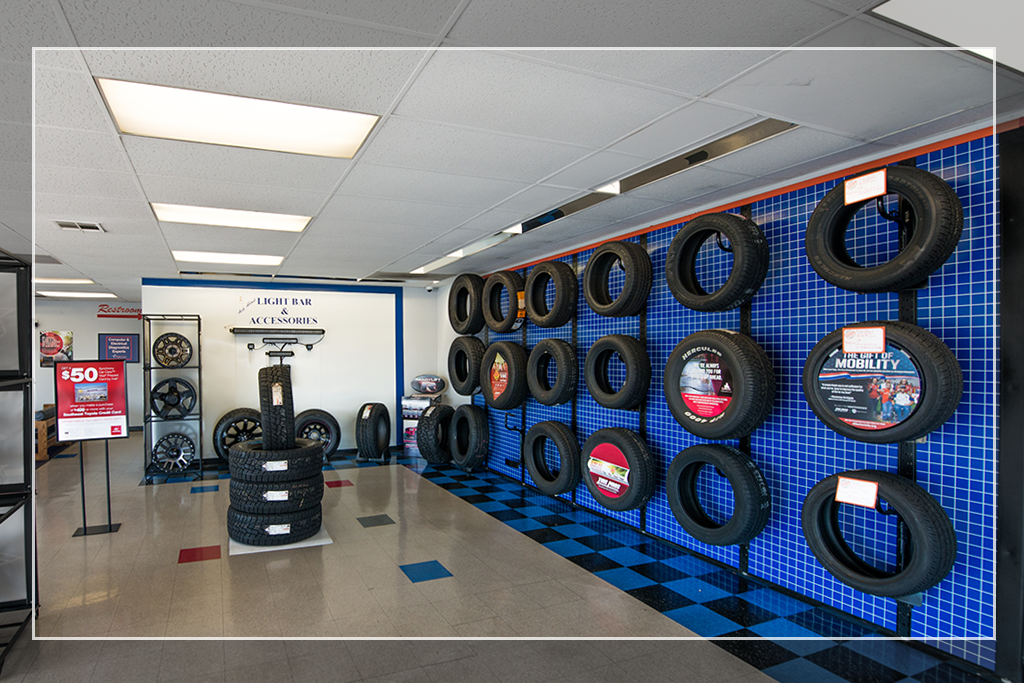 Having good tires is a crucial part of keeping your vehicle safely on the road. Tires with low tread make it harder to stop quickly, reduce traction in poor driving conditions, and lower your fuel efficiency.
If you're due for new tires, let the professionals at Same Day Auto help you select and install the best tires for your vehicle and budget. We have a large tire inventory to get you back on the road with new tires in no time.
Is it Time for New Tires?
There are several signs that your vehicle's tires need to be replaced, including:
Treat depth of less than 4/32"
You can see the top of Lincoln's head when you place an upside-down penny in the treads
You can see four or more tread wear indicators on your tires
You've had the same tires for more than 6 years
Any of your tires have cracks, bulges, or separations
Same Day Auto for New Tires
With hassle-free service from Same Day Auto in Tulsa, OK, you can quickly get new tires and be on your way with a minimum impact on your schedule. Our trusted experts can inspect your vehicle's tires and make a recommendation based on your driving habits and budget.
Your time and safety are our priorities. Contact your local Same Day Auto to make an appointment for new tires. We have 6 locations around Tulsa to serve you.
Call our store managers for some one on one tire advice or Order Online.