Steering and Suspensions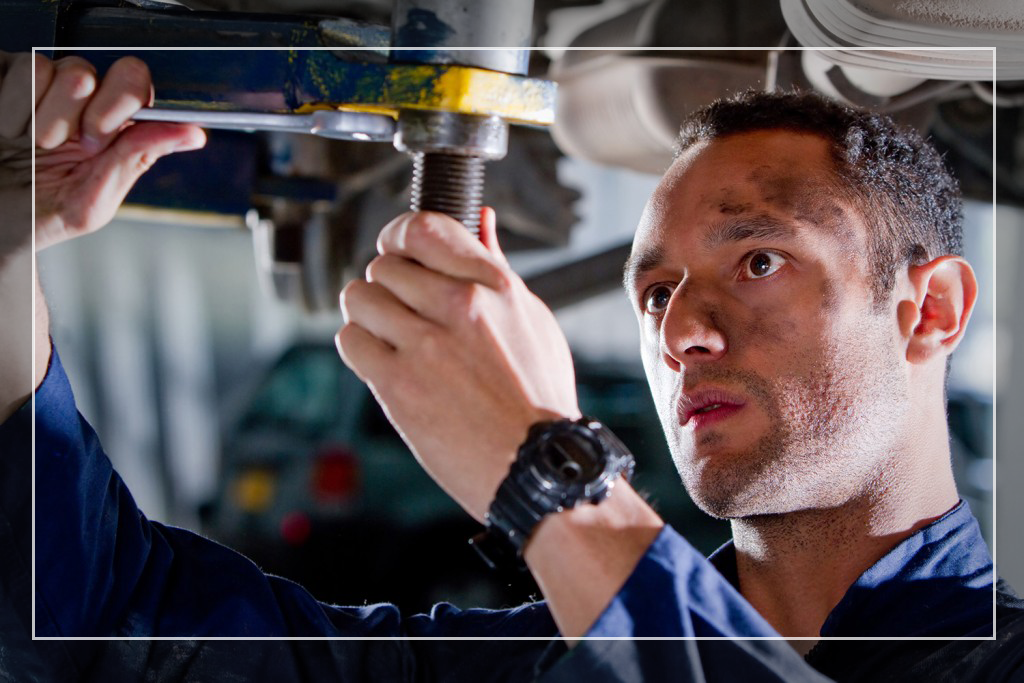 Lately, does it seem like you're feeling every bump in the road? Or maybe it seems like you have to pull harder on the steering wheel to get your car to turn. Your steering and suspension might need service.
We know you need your car, so we won't drag out the time it takes for your steering or suspension service. Come in today for maintenance or repairs on your steering or suspension systems.
Power Steering
Before power steering, you had to use a bit of brute force on the steering wheel to get your car to turn. Now, there are several different types of power steering systems that make even the tightest U-turns a breeze. There are three different types of power steering, and each system requires a different type of maintenance:
Hydraulic power steering (HPS) uses your engine's power to run a pump that pushes fluid through the system to help turn the steering wheel. The power steering fluid needs to be flushed occasionally.
Electric power steering (EPS) doesn't use any hydraulics to turn your vehicle. Instead, an electric motor attached to the steering column or rack does the hard work.
Electric power hydraulic steering (EPHS) combines electric and hydraulic systems. An electric motor, rather than a belt from the engine, powers the hydraulics.
If your power steering light has come on, or if it's getting harder to turn your car, come to Same Day Auto for a power steering service.
Shocks and Struts
Shocks reduce rolling, bouncing, swaying, and brake dive. Struts dampen movement, support coil springs, hold tires in place, and give structural support to the suspension. Signs that you need to replace your shocks and struts include:
Nose diving when braking
Inaccurate steering response
Leaning or swaying when changing lanes or turning
Bouncing while driving
Worn or damaged shocks and struts can seriously affect your vehicle's handling, so contact Same Day auto to get them repaired today.
Steering and Suspension Services at Same Day Auto
At Same Day Service in Tulsa, OK, our Hassle-Free pledge means your steering and suspension service will be hassle-free, straightforward, and simple. We honor and respect your time, so we get you in and out quickly to focus on more important things.
Contact one of our 6 Tulsa-area locations today to make an appointment for your steering or suspension service today.