Mufflers And Exhaust Systems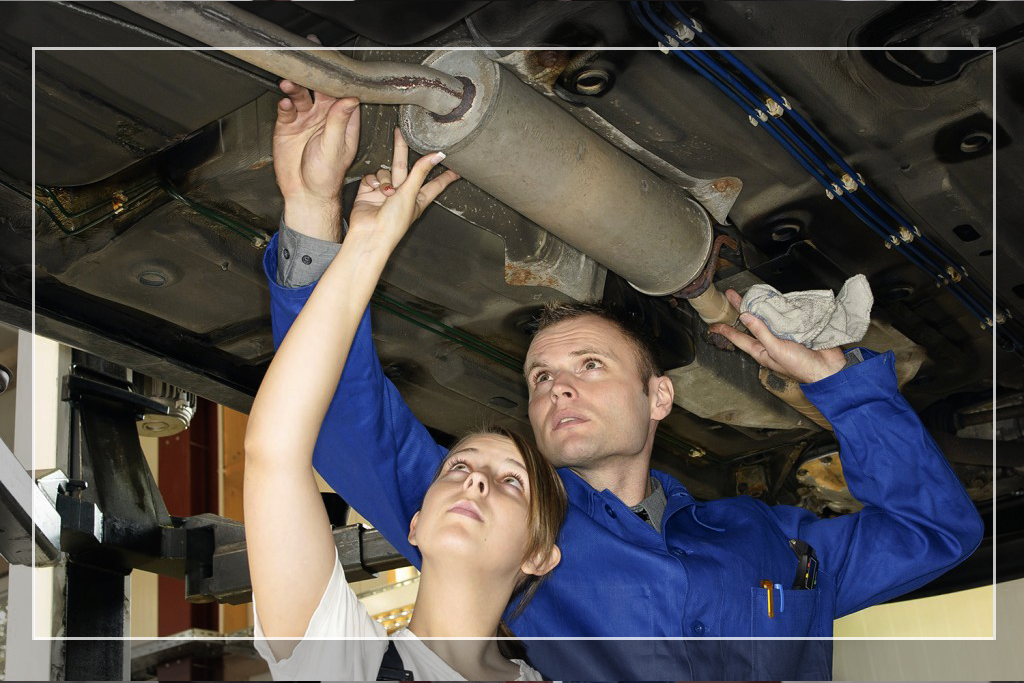 Your vehicle's exhaust system plays a critical role in helping your engine run correctly, keeping toxic fumes out of the cabin, and giving your vehicle optimal fuel efficiency. Since the muffler and exhaust system are so important, you don't want to delay any necessary repairs.
What's the Difference Between a Muffler and the Exhaust?
The muffler is just one part of your vehicle's exhaust system. Other exhaust system parts include the catalytic converter, tailpipe, and the engine exhaust manifold and valve. Problems anywhere in your exhaust system can cause serious issues and should be addressed as soon as possible.
What Are the Signs of a Bad Muffler?
Some exhaust system problems aren't very noticeable. However, you'll probably know if your muffler needs to be repaired or replaced. Signs include:
Engine misfiring or rattling
Unusual exhaust smell
Condensation from the exhaust pipe
Louder than usual exhaust sounds
Dragging or dangling tailpipe
Clunking from the muffler
Mufflers and Exhaust System Repairs in Tulsa at Same Day Auto
Exhaust system problems should not be taken lightly. They can harm the environment, poison you or your family, and lead to bigger fixes in the future. If your vehicle is showing signs that it needs muffler or exhaust system repairs, contact Same Day Auto today to schedule an appointment.
Getting an exhaust system service doesn't need to be a hassle. At Same Day Auto, we have a Hassle-Free Pledge to ensure your vehicle's service goes as smoothly as possible. With online appointment booking, financing options for large repairs, and our pledge to get you in and out quickly, we want to get you back on the road and back to your life.To schedule an appointment, find your nearest Same Day Auto location now. We have 6 locations around Tulsa, OK to handle your exhaust system repairs.