Complete Computer Diagnostics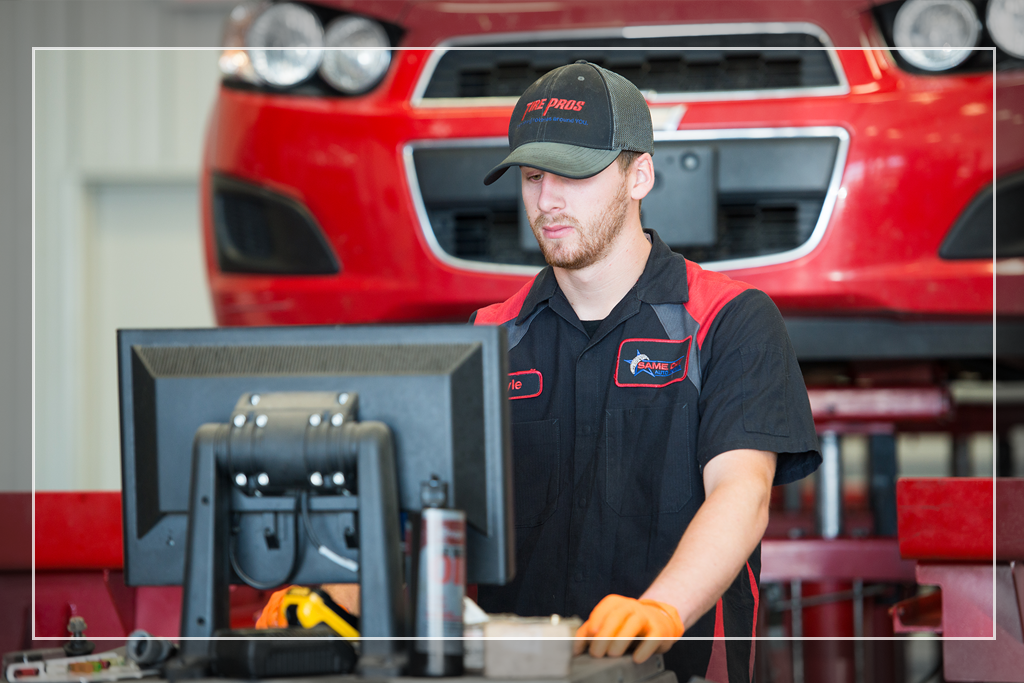 These days, vehicles are heavily reliant on computers to run them and alert you to problems. However, there are only so many lights on your dashboard, and some can be vague. Any time your check engine light comes on – or any other dashboard light – you should have the professionals at Same Day Auto in Tulsa run complete computer diagnostics to find the problem.
Why Is My Check Engine Light On?
There are many different issues that could trigger your vehicle's check engine light. Only complete computer diagnostics can find the actual cause, but here are some of the more common possibilities:
Loose fuel cap
Oxygen sensor failure
Ignition coil or spark plug problems
Catalytic converter failure
Mass airflow sensor failure
Vacuum leak
Dead battery
Exhaust gas recirculation valve failure
What Happens after Complete Computer Diagnostics?
Once the experts at Same Day Auto have discovered why your check engine light came on, they can recommend solutions to the problem. A loose fuel cap could be a quick, cheap, and easy fix, while something like a catalytic converter failure may be more expensive and time-consuming.
Our professional technicians want to get you back on the road quickly and safely, so they'll only recommend services your vehicle needs to keep running at its peak performance.
Get Computer Diagnostics Done at Same Day Auto
If your check engine light comes on, you should bring your vehicle in for a computer diagnostics check. With our Hassle-Free Pledge, we'll make the experience as simple and straightforward as possible. For your convenience, we offer financing options and online booking.
Don't ignore your check engine light for too long. Make an appointment for computer diagnostics today at one of our 6 locations around Tulsa.