Snap! Financing Makes It Easy!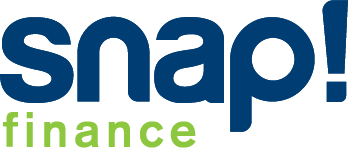 ---
Extraordinary Benefits
Up to a $5000 approval
Instant access to your financing upon approval
Hassle-free application
---
By clicking the Apply button, you acknowledge that you have read and agree to disclosures. By proceeding forward an application will be submitted and a credit inquiry will be made. This may lower your credit score for subsequent inquiries. Leases: Subject to approval and standard underwriting criteria. Approval is possible without a FICO® Score, but we may check credit. The transaction advertised is a lease, lease-to-own or rent-to-own program, or rental-purchase agreement. For example, instead of paying interest, you will pay rental fees on top of the retail price. The lessee will not own the property until the Total Cost of Ownership is paid either by payment of the total of payments over the full term of the agreement or by prepayment as provided for by law. Other fees may apply, such as delivery fees and optional Liability Damage Waiver fees. Terms and conditions subject to change at any time. Retail Installment Sale Agreements: The transaction described is a retail installment sale agreement and is subject to approval and verification. Terms and conditions subject to change at any time without prior disclosure or notice.
No payment options are guaranteed. Options are available for those who qualify. Credit checks are used for some lenders. Interest rates and down payments are subject to individual lending companies and are not reflective of SDAR Inc.