Springtime Car Care | Bixby Auto Care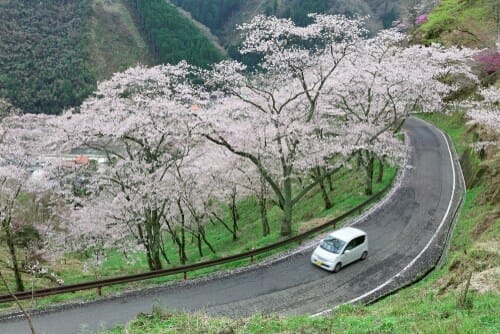 Springtime is just around the corner and it's time to get your car ready for summer. The Bixby auto care technicians at Same Day can help you with that.
With the weather still a bit iffy, it may be hard to believe, but springtime is on its way.
"Spring is one of the prime times for auto maintenance," the National Institute for Automotive Service Excellence says. "Some preparation now will help ensure that your summer driving plans go as smoothly as you envision then now."
ASE offers these springtime auto care tips:
Have hard starts, rough idling, stalling, etc. corrected before hot weather sets in.
Flush and refill the cooling system (radiator) according to the service manual's recommendations. The level, condition, and concentration of the coolant should be checked periodically.
The tightness and condition of belts, clamps, and hoses should be checked by a qualified auto technician.
Have a marginally operating air conditioner system serviced by a qualified technician to reduce the likelihood of more costly repairs.
Change the oil and oil filter as specified in owner's manual. (Properly dispose of used oil.)
Replace other filters (air, fuel, PCV, etc.) as recommended.
Check the condition of tires, including the spare. Always check tire pressure when the tires are cold.
Inspect all lights and bulbs; replace burned out bulbs.
Replace worn wiper blades and keep plenty of washer solvent on hand to combat summer's dust and insects.
The easiest way to get these chores done is to drop your car off with the Bixby auto care specialists to let them make sure your car is in shape. That way, you can spend that time doing something fun – the Mardi Gras celebration, maybe – while ensuring your car will be ready for the hot weather to come.
Same Day is an AAA-approved auto repair facility. Same Day is the No. 1 AAA-approved auto repair service center in Oklahoma and has been for years. AAA members get a 10 percent discount on labor.
Same Day is the trusted locally owned service center for Tulsa auto care and auto repair. Same Day has six conveniently located Tulsa auto care and auto repair centers to help you – Berryhill, Sheridan, Bixby, Sand Springs, Claremore, and Southern Hills. For the best local Tulsa auto care and auto repair, call Same Day. Call today.
If you're worried about cost. Don't. Ask your Bixby auto care technician about Same Day's payment options that can keep you on the road for as little as $40 per month. Your Sand Springs auto care technician can explain the program in detail and walk you through the easy three-minute application process.
BIXBY AUTO CARE | BERRYHILL AUTO CARE | SAND SPRINGS AUTO CARE | TULSA AUTO CARE | CLAREMORE AUTO CARE | SAME DAY AUTO REPAIR
#SandSpringsAutoCare #BerryhillAutoCare #BixbyAutoCare #TulsaAutoCare #ClaremoreAutoCare #SameDayAutoRepair