Sluggish Engine | Tulsa Auto Care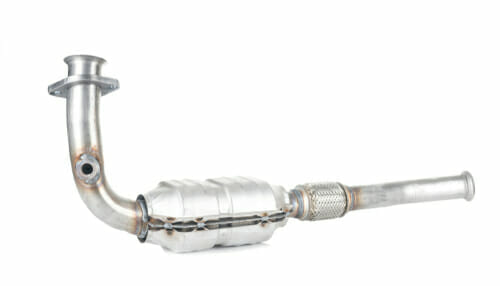 If your catalytic converter is going bad, it's time to see the Tulsa auto care pros at Same Day. They can help you with that.
You were sitting at a traffic light daydreaming about your weekend plans – you're planning to see Stomp, among other things. The car behind you blew its horn to make you pay attention to the fact that the light had turned green. Your reaction was to punch down on the gas.
Your car's reaction was to creep away from the light.
Reduced acceleration and sluggish engine performance are symptoms of a problem with your emissions system that could be anything from an easy fix – like a clogged air or fuel filter – on up to a massive problem with your catalytic converter, according to cars.com.
Your best bet is to get your problem diagnosed and repaired as quickly as possible. Failure to do so, cars.com says, could turn a fairly minor issue into a major one.
If you're looking for a reliable Tulsa auto care pro you can trust to fix your emission system and catalytic converter, look no further than the trusted Tulsa auto care technicians at Same Day Auto Repair.
Same Day is an AAA-approved auto repair facility. Same Day is the No. 1 AAA-approved auto repair service center in Oklahoma and has been for years. AAA members get a 10 percent discount on labor.
Same Day is the trusted locally owned service center for Tulsa auto care and auto repair. Same Day has six conveniently located Tulsa auto care and auto repair centers to help you – Berryhill, Sheridan, Bixby, Sand Springs, Claremore, and Southern Hills. For the best local Tulsa auto care and auto repair, call Same Day. Call today.
If you're worried about cost. Don't. Ask your Bixby auto care technician about Same Day's payment options that can keep you on the road for as little as $40 per month. Your Sand Springs auto care technician can explain the program in detail and walk you through the easy three-minute application process.
BIXBY AUTO CARE | BERRYHILL AUTO CARE | SAND SPRINGS AUTO CARE | TULSA AUTO CARE | CLAREMORE AUTO CARE | SAME DAY AUTO REPAIR
#SandSpringsAutoCare #BerryhillAutoCare #BixbyAutoCare #TulsaAutoCare #ClaremoreAutoCare #SameDayAutoRepair