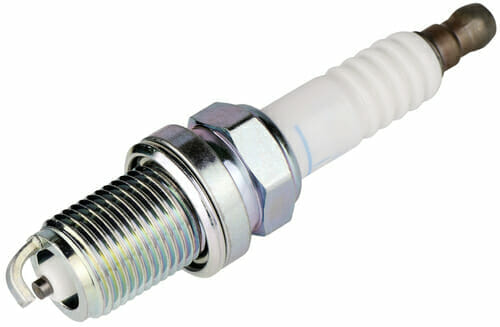 If your car won't start because your spark plugs are worn, the Tulsa auto care pros at Same Day can get you going again.
You were headed out to the Big 12 Wrestling Championship when your car refused to start. You're pretty sure it can't be the battery because you recently replaced it. So you're not just sure what the problem is.
Well, it could be several things – the starter, the alternator, or your perhaps your spark plugs. The most likely place to start is with your spark plugs. According to centennialcollege.ca, worn or bade spark plugs are one of the most common car repairs.
"Spark plugs are a small part that can cause huge problems. Their job is to ignite the fuel in your engine, helping it start," centennialcollege.ca says. "However, if installed incorrectly (or if you just don't get them replaced in time) they can cause damage to your car, so you're going to want a pro to take care of it."
If you don't have a regular Tulsa auto care pro you can rely on for repair work, then call the trusted Tulsa auto care specialists at Same Day Auto Repair for help. Same Day's Tulsa auto care technicians can track down the problem and have it fixed in no time.
Same Day is an AAA-approved auto repair facility. Same Day is the No. 1 AAA-approved auto repair service center in Oklahoma and has been for years. AAA members get a 10 percent discount on labor.
Same Day is the trusted locally owned service center for Tulsa auto care and auto repair. Same Day has six conveniently located Tulsa auto care and auto repair centers to help you – Berryhill, Sheridan, Bixby, Sand Springs, Claremore, and Southern Hills. For the best local Tulsa auto care and auto repair, call Same Day. Call today.
If you're worried about cost. Don't. Ask your Bixby auto care technician about Same Day's payment options that can keep you on the road for as little as $40 per month. Your Sand Springs auto care technician can explain the program in detail and walk you through the easy three-minute application process.
BIXBY AUTO CARE | BERRYHILL AUTO CARE | SAND SPRINGS AUTO CARE | TULSA AUTO CARE | CLAREMORE AUTO CARE | SAME DAY AUTO REPAIR
#SandSpringsAutoCare #BerryhillAutoCare #BixbyAutoCare #TulsaAutoCare #ClaremoreAutoCare #SameDayAutoRepair