Flashing Light | Tulsa Auto Care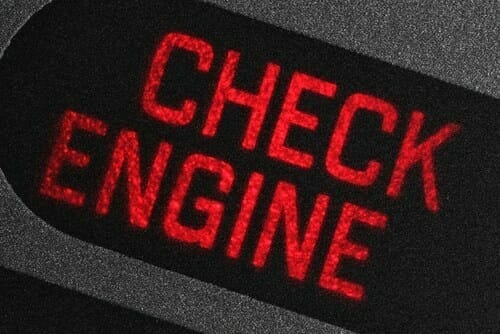 A flashing check engine light is a signal that your car's engine needs help from the Tulsa auto care technicians at Same Day as soon as possible.
You're headed home from an Oilers game when you notice your check engine light has come on. But instead of a steady light, it's flashing.
That's a very bad sign. You need to see your Tulsa auto care pro asap.
"Typically, a flashing light is more serious than a solid check-engine light. The flashing light is meant to alert you that you may have a misfire in your engine that will cause catalytic converter damage if you leave the problem unresolved," according to itstillruns.com.
Itstillruns.com adds, "A flashing check-engine light generally indicates that there is a failure in the emission control system. … If the check-engine light is flashing, you should visit your mechanic or dealer as soon as possible."
You can find a trusted Tulsa auto care and repair expert at Same Day Auto Care.
Same Day is an AAA-approved auto repair facility. Same Day is the No. 1 AAA-approved auto repair service center in Oklahoma and has been for years. AAA members get a 10 percent discount on labor.
Same Day is the trusted locally owned service center for Tulsa auto care and auto repairs. Same Day has six conveniently located Tulsa auto care and auto repair centers to help you – Berryhill, Sheridan, Bixby, Sand Springs, Claremore. and Southern Hills. For the best local Tulsa auto care and auto repair, call Same Day. Call today.
Don't worry about affordability. Ask about Same Day's preferred customer payment options.
That's right, Same Day is now offering payment options – with credit or no credit – with payments starting as low as $40. The program is available for both car repairs and tires.
It's easy. Just talk with your Car Guy at the location you prefer and have them walk you through the three-minute process to get you set up or click JOIN HERE next to your preferred location. They can explain the program in detail and show what options are available. They can also help you find the best program to fit your circumstances.
TULSA AUTO CARE | BERRYHILL AUTO CARE | BIXBY AUTO CARE | SAND SPRINGS AUTO CARE | CLAREMORE AUTO CARE | SAME DAY AUTO REPAIR
#TulsaAutoCare #BerryhillAutoCare #BixbyAutoCare #SandSpringsAutoCare #ClaremoreAutoCare #SameDayAutoRepair